Asian markets are staging a strong rebound today. At the time of writing, Chines Shanghai Composite is up 1.2%, Hong Kong HSI is up 1.15%, Singapore Strait Times is up 0.7%. Nikkei lags behind, though, and is up 0.14% only. Yen is sold off broadly.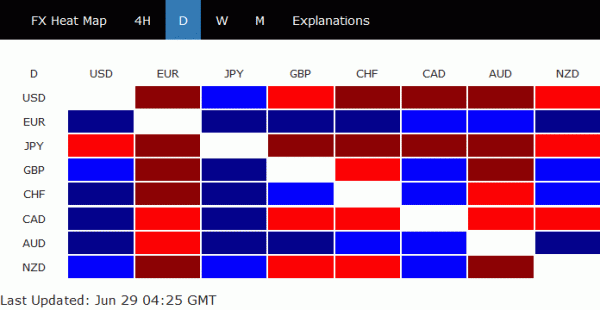 A main trigger for the rebound is the shift in the policy stance of China's central bank PBoC. The process of deleveraging could be slowed to ensure sufficient liquidity in the markets.
In the statement released after Q2 regular meeting, PBoC noted challenges and uncertainties in international developments. And it emphasized the need in "anticipation and forward-looking pre-adjustment fine-tuning" on monetary policy. While being neutral, monetary policy has to "maintain adequate liquidity, and guide the reasonable scale of monetary credit and social financing."
Also, PBoC noted the need to use a variety of tools to "grasp the strength and rhythm of structural deleveraging". The aims were to promote "promote stable and healthy economic development, stabilize market expectations, and guard against systemic financial risks."
Full release (in simplified Chinese).