Factory orders rose 1.2 percent to start 2017. On balance, the hard data in the manufacturing sector continue to show improvement, although the pace has been slower than sentiment indicators alone would indicate.
Factory Sector Firming
Factory orders rose 1.2 percent in January, boosted by sizable jumps in the notoriously volatile aircraft components for both defense and nondefense.
Nondurable shipments rose 0.4 percent, led by growth in textile mills, apparel and petroleum and coal products. Input price pressures are building in the factory sector and have likely helped boost growth in this nominally reported indicator.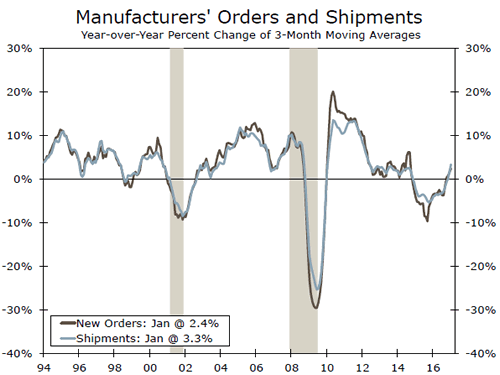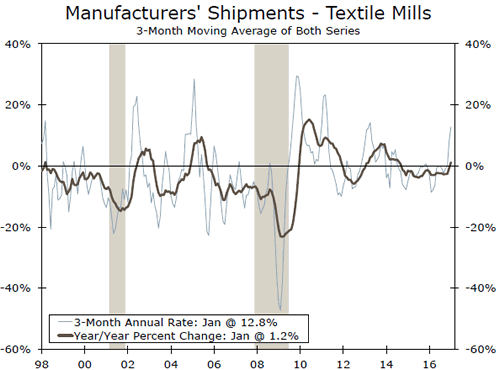 Core Orders Signal Stronger Business Investment
Core capital goods orders fell 0.1 percent, a smaller decline than indicated in the advanced report, but this improvement was largely offset by downward revisions to December's reading.
Through the monthly volatility, core capital goods orders are up 8.7 percent on a three-month average annualized basis. This is the fastest pace since 2014 and corroborates some of the rising sentiment seen in other indicators, such as ISM and NFIB.