A combination of economic data and monetary policy will headline Thursday's trading session, with none other than the European Central Bank (ECB) scheduled to deliver an interest rate verdict. The ECB is sounding more bullish these days thanks to a strengthening regional recovery.
Action kicks off in Europe at 07:00 GMT with a report on German factory orders. Factory output in the region's largest economy is expected to drop 1.6% in January after climbing 3.8% the month before. In annualized terms, January is expected to see an 11.4% increase in factory output.
ECB policymakers will deliver their March interest rate verdict at 12:45 GMT. No change to either the main interest rate or deposit rate is expected. About 45 minutes later, the central bank will hold an important press conference, where President Mario Draghi could provide clues about the pace and timing of future rate hikes.
The ECB decision will be handed down at the start of the North American session. At 13:30 GMT, the US Department of Labor will issue its weekly jobless claims report. Claims for unemployment benefits are forecast to rise by 10,000 to a seasonally adjusted 220,000 in the week ended 3 March.
North of the border, the Canadian government will report on new home prices and building permits. Bank of Canada Governor Stephen Poloz will also deliver a speech. Poloz was part of the committee that voted against raising interest rates on Wednesday. The BOC is expected to remain on the sidelines until the latter half of the year.
EUR/USD
After a solid start to the week, the euro faltered on Wednesday as traders continued to weigh about the possibility of a trade war involving the United States and Europe. The EUR/USD peaked at 1.2441 on Wednesday before reversing course to settle around 1.2400, where it is trading now. Looking ahead, the ECB rate decision is expected to provide the euro with the necessary trade catalyst over the next 12-24 hours.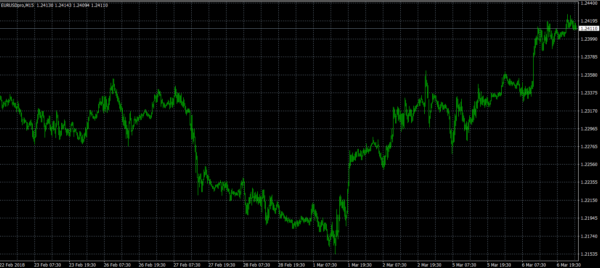 USD/CAD
After a rough start to the week, the Canadian dollar bounced back sharply on Wednesday, with the USD/CAD plunging about 100 pips from its recent high of around 1.3000. Despite the rally, the loonie remains under pressure after the BCO warned of uncertainty in the months ahead. In fact, the loonie could see its downtrend extended amid ongoing NAFTA talks involving Canada, Mexico and the United States.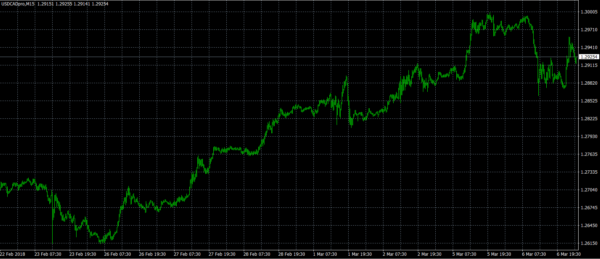 GBP/USD
Cable has bounced around quite a bit this week but appears to have found some stability at the 1.3900 level. The GBP/USD exchange rate rebounded Wednesday from an intraday low of 1.3853. Levels to watch for include the 21-day simple moving average of 1.3913. In terms of downstream support, the GBP/USD is cushioned at the psychological 1.3800 level.