Activity outside the manufacturing sector expanded at a slower pace in March. The ISM non-manufacturing index fell to 55.2 amid slower growth in new orders and weaker hiring.
The Start of Survey Data Coming Back to Reality?
The ISM non-manufacturing index signaled economic growth cooled a bit in March. The index fell 2.4 points but, at 55.2, continues to indicate that the economy is expanding at a decent clip, despite expectations for another soft Q1 GDP reading.
Current business activity and new orders grew at a slower clip in March, although both indexes remain solidly in expansion territory at 58.9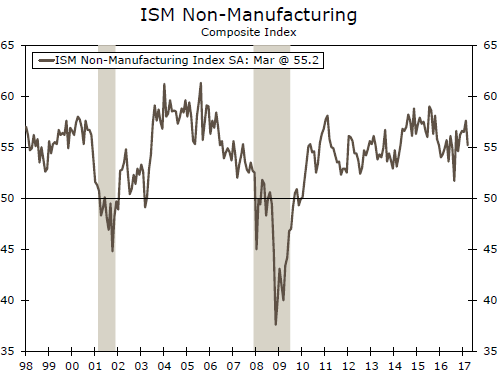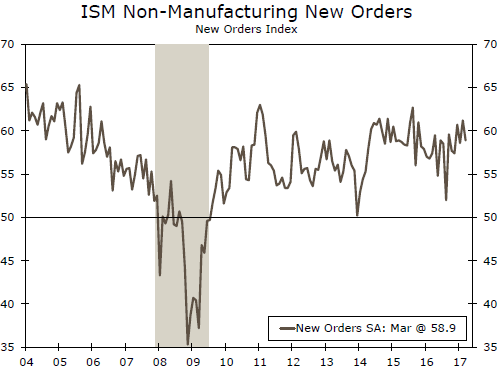 Slower Employment Growth
The employment index fell 3.6 points to 51.6, signaling hiring continued to expand in March but at a slower pace. We expect to see a similar result in Friday's employment report, with payrolls estimated to have expanded by 191,000 compared to an average gain of 209,000 over the past three months.
Input price pressures were milder last month and are consistent with only a gradual rise in service-sector inflation.