Previously, we had EUR/GBP bouncing off daily support, which as you can see if you bring up the pair on your own MT4 charts, gave a nice trade with multiple chances to get long.
Some hindsight trading homework for you would be to look at that daily level and then where you could have got long on any short term pullbacks. Think about why you'd wait for a pullback and also the risk:reward ratios that you can give yourself by waiting.
Back to the present and as you can see, the EUR/GBP daily chart shows that after the higher time frame support level held, price has again pulled back:
EUR/GBP Daily: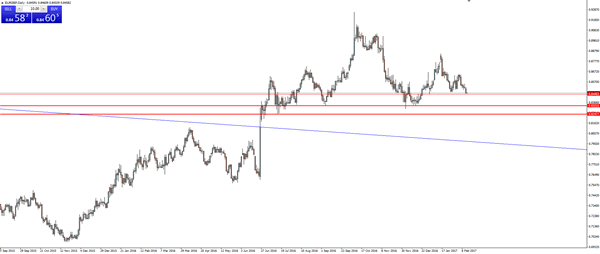 It hasn't quite pulled back all the way to the higher time frame level, but this intraday swing low level just above is certainly in play:
EUR/GBP 4 Hourly: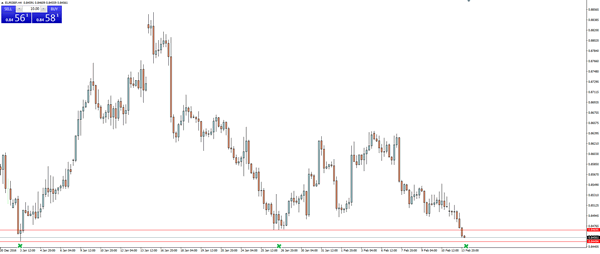 I've redrawn the level as a zone on the intraday chart so you can see what I'm talking about a little clearer. With daily support having held, if this intraday zone holds, I'm happy to look for longs on any retests back into or around it.