AUD/NZD Precariously Poised At Resistance
Heading into Aussie GDP, AUD/NZD is precariously poised at resistance.
The pair is very choppy and whipsawing price action is quite normal on these sorts of lower liquidity currency crosses, but most of all I just love that the big fundamental announcements seem to coincide with major technical levels like this.
AUD/NZD Daily: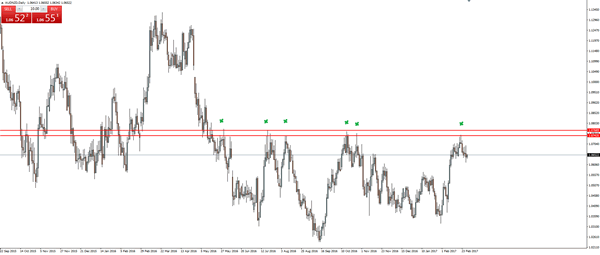 The daily chart shows an obvious higher time frame resistance level and as mentioned above, price action up into this zone looks very choppy. You can see the way that price has spiked in and out of the 25 pip zone that I've drawn.
Although the swift rejections out of a zone like this prove that the sellers are there and in charge at the moment, it also leaves you open to getting stopped out if you don't leave yourself enough room. Especially so close to a big announcement like GDP.
This is just a characteristic of trading a currency cross that you have to get used to and adjust your trading style around if it's something you're not normally familiar with.
AUD/NZD Hourly: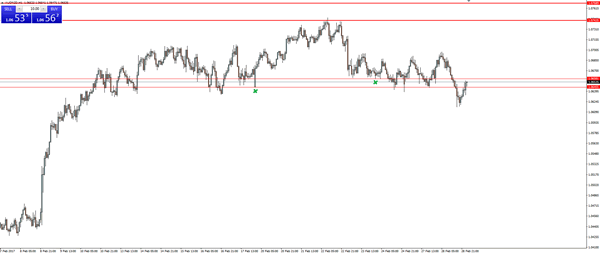 Now that the higher time frame resistance zone looks like having held, we zoom into an hourly and we can start to see price printing that familiar stepping down pattern.