Stoxx 50 Closing the gap
S&P500 Felling the Pain
Stoxx 50 Closing the gap
The bearish Harami candle played out perfectly and pushed the price lower
More bearish strength as the price is trading below the 50, 100, 200 DMA
The price could find support at the weekend gap (11th August)
If the trend reverse, it is more likely that we are going to find the moving averages creating threat for that upside move because of the rapid sell off we had.
The support is at 3390 and the resistance is at 3525.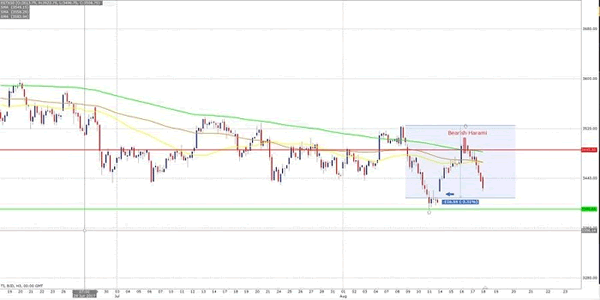 S&P500 Felling the Pain
The bullish Harami candle pushed the price higher initially and the double top pushed the price lower.
More bearish strength as the price is trading below the 50, 100, 200 DMA.
The ATR of 7.8 calls for caution.
The support is at 2406 and the resistance is at 2468