GOLD (in USD) Bearish Pause
Gold is consolidating after strong bearish move since resistance given at 1263 (27/02/2017 high). Expected to reach strong support at 1177 (11/01/2017 low).
In the long-term, the technical structure suggests that there is a growing upside momentum. A break of 1392 (17/03/2014) is necessary ton confirm it, A major support can be found at 1045 (05/02/2010 low).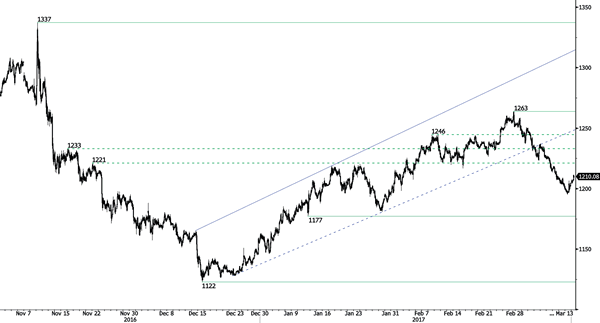 SILVER (in USD) Short-Term Bullish Consolidation
Silver's selling pressures are still important. Hourly support is now given at 16.63 (27/01/2016 low). Expected to see renewed bearish pressures.
In the long-term, the death cross indicates that further downsides are very likely. Resistance is located at 25.11 (28/08/2013 high). Strong support can be found at 11.75 (20/04/2009).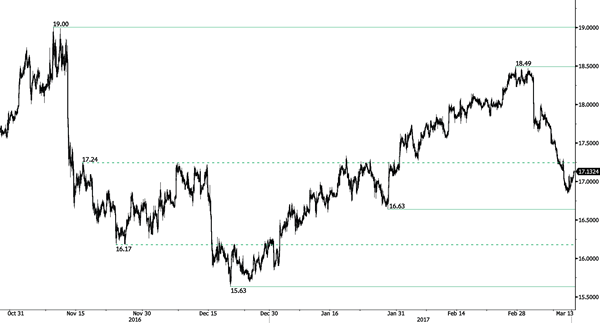 Crude Oil (in USD) Weakening
Crude oil's bearish pressures continues. The commodity has been unable to mount a serious challenge to 55.24 (03/01/2017 high) resistance. Strong support given at 49.61 (08/12/2016) has been broken. Expected to see deeper selling pressures.
In the long-term, crude oil has recovered after its sharp decline last year. However, we consider that further weakness are very likely. Strong support lies at 24.82 (13/11/2002) while resistance can now be found at 55.24 (03/01/2017 high).