The US Dollar is currently trading around a pivot zone on the Daily timeframe, which supports the price. Considering the confluence of the pivot zone, demand zone, and trendline support, we can expect a bullish reaction from the current area. A bullish Dollar often implies a bearish outcome on XAUUSD.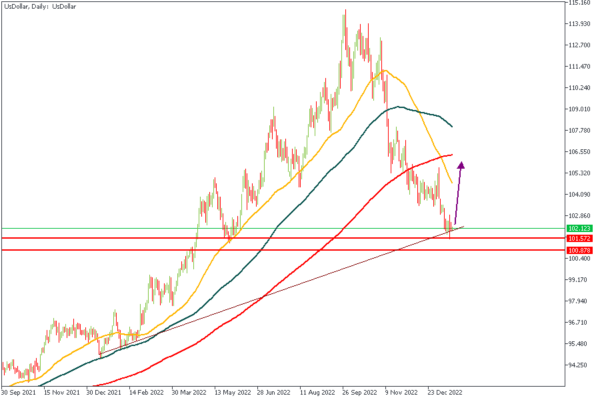 GOLD Weekly Timeframe
On the weekly timeframe, XAUUSD is currently trading within the vicinity of a supply zone. We can also notice that there's been a recent break of structure downwards, as well as a supply zone. These confluences lend credence to our initial bearish outlook. However, we have to prove it by looking at the Daily timeframe.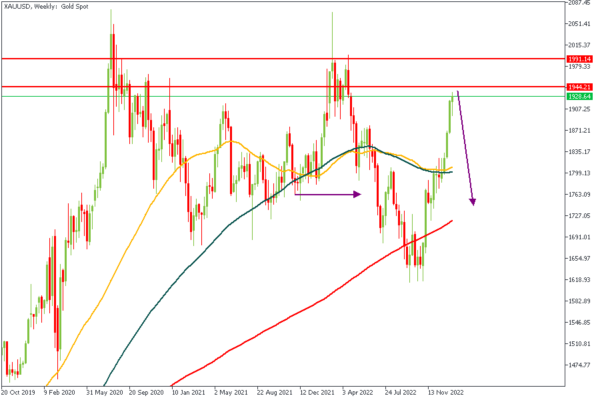 GOLD Daily Timeframe
From the Daily timeframe perspective, everything aligns perfectly too. Thus, I suggest traders await the price reaction to the supply zone. With a solid rejection at that zone, the price will reverse toward the 50-Moving Average around 1844.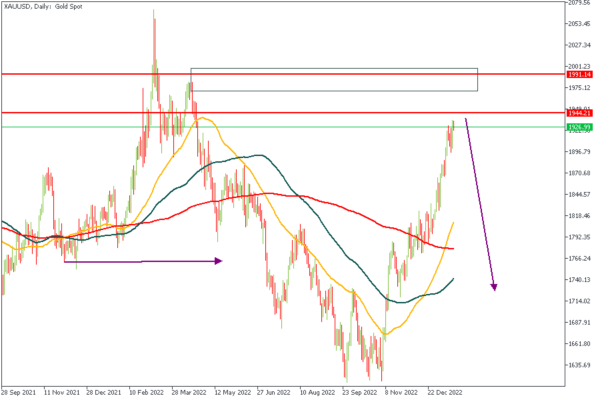 CONCLUSION
The trading of CFDs comes at a risk. Thus, to succeed, you have to manage risks properly. To avoid costly mistakes while you look to trade these opportunities, be sure to do your due diligence and manage your risk appropriately. You can access more of such trade ideas and prompt market updates on the telegram channel.