It's exactly one month ago we looked at this SPI200 double top:
SPI200 Daily: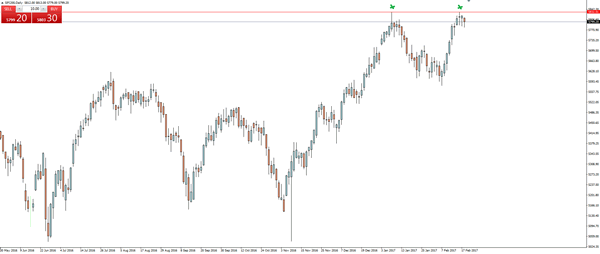 Daily resistance that you can see has held for now, printing a pretty obvious double top in the process.
I'll let you zoom out a little further yourself to see the previous price action at this level back in 2015, but price is most definitely also pushing into a larger zone of interest in any case.
Fast forward into the present and you can see we're back up to the level for the 3rd time recently.
Still the level holds!
SPI200 Daily:
It has been a couple of days since the 3rd touch and with the latest bout of global turmoil we are waking up to here in Asia, stocks could well come under further pressure.
When technical levels hold, fundamental events or releases always compound the move.