Currency pair EUR/USD
The EUR/USD is staying in between support (green/blue) and resistance (red) levels, which is building a larger consolidation zone. The breakout above or below these S&R levels will determine the next direction and whether price will start an uptrend or downtrend.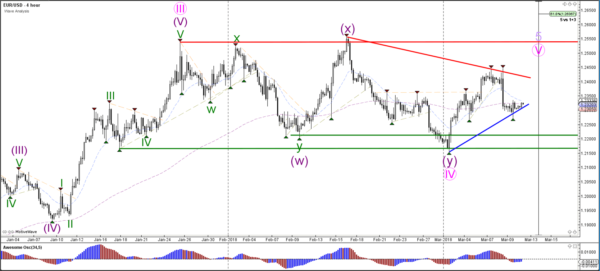 The EUR/USD seems to have completed an ABC zigzag (blue) within wave 2 (purple). The wave 2 however could still be active if more ABC patterns occur. A break above resistance makes a wave 3 (purple) likely whereas a break below the 100% Fib invalidates wave 2.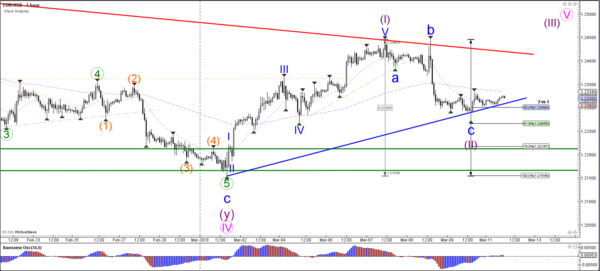 Currency pair GBP/USD
The GBP/USD seems to be building a wave 1-2 (green)within wave 5 (brown) unless price breaks below the bottom of wave 4 (brown). A bullish break above resistance (red) could confirm wave 5 (brown).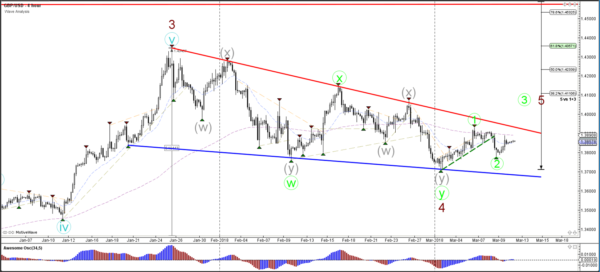 The GBP/USD could have completed an ABC zigzag (grey) within wave 2 (green). A bullish breakout could confirm the potential waves 3.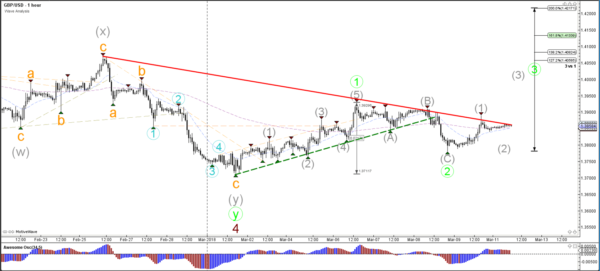 Currency pair USD/JPY
The USD/JPY could be building a bigger bullish breakout if it manages to push above the resistance trend lines (red).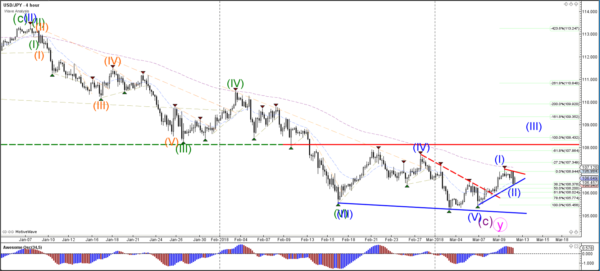 The USD/JPY breakout seems to have completed wave 1 (blue) and the retracement could be part of wave 2 (blue). The alternative is that price is now completing a wave 4 (green) rather than a wave 2 (blue).