We asked the question right at the end of March, whether we should short gold. A question that thanks to a retest of resistance is back being asked today.
Price was testing the resistance level shown in the charts on the previous blog post that I've included the link to above and then again quite clearly below:
XAU/USD Daily: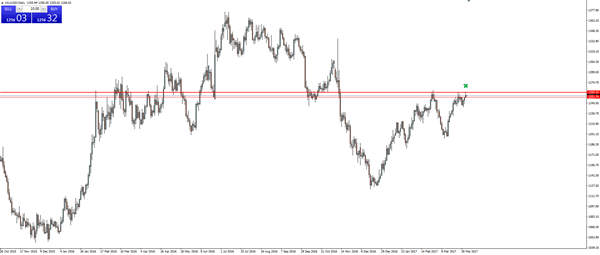 No matter how you handled the setup in that first blog, you should either have taken profit, taken break-even or as the higher time frame resistance level continues to hold, at the very least still be in the trade.
For the sake of this blog post, lets look for another entry, or confirmation that any existing shorts should be safely held onto.
On your own MT4 charts, I'm going to let you zoom in and look for potential retests of short term support turned resistance. Try to compare the chart in the previous gold short blog post and look for similiar setups underneath the higher time frame resistance level that continues to hold.