After half day of dull trading, GBP is the strongest one so far, followed by CAD. JPY, USD and CHF are like brothers again trading as the weakest ones together.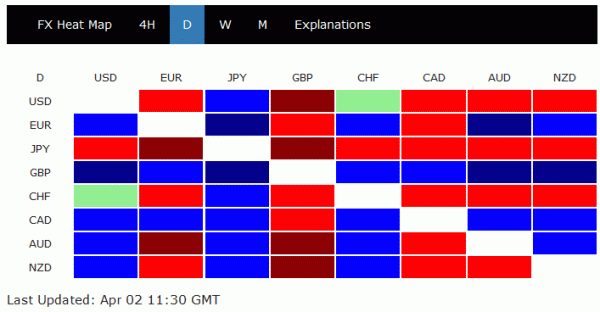 But it should be noted that activity is very low due to holidays. The top moving one GBPNZD is just up 77 pips. GBP/JPY as the second top mover is up 52 pips only.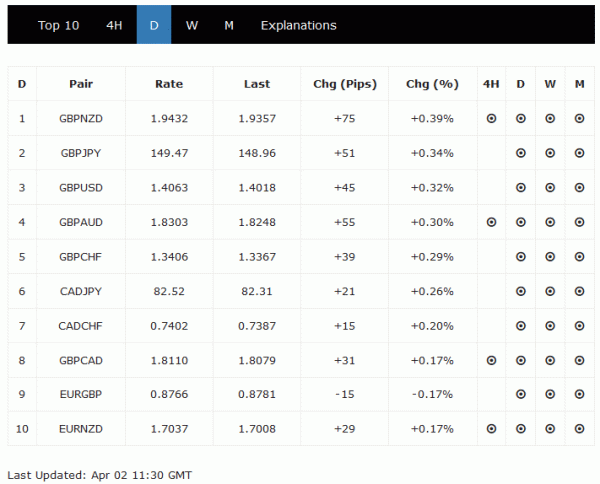 Volatility will likely come back in US session. The main focus will be on ISM manufacturing whish is expected to drop slightly from 60.8 to 60.0 in March. Price paid index is expected to dropped from 74.2 to 72.5. And of course, as prelude to Friday's NFP, ISM manufacturing employment will also be watched.
In addition to that, US will release PMI manufacturing final and manufacturing. Canada will also release PMI manufacturing. Minneapolis Federal Reserve Bank President Neel Kashkari will also speak.