Have you ever taken a trade, and as soon as you got in, it immediately went against you?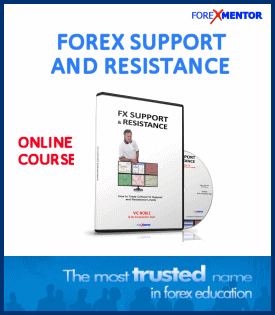 Maybe you've had this happen a lot. You feel like "they" know you just got in and now "they" are out to get you!!
Well let me assure you, there is no "they", it's YOU!
You're trading without being aware of very important "key" levels in the market. The banks know about them, large institutions know about them, and YOU should know about them too! Without this awareness it's my belief and experience that your trading career is going to be frustrating and… short-lived.
I want to show you a better way. I've coached well over a thousand aspiring Forex traders. Those that have absorbed and applied this knowledge and applied it in a consistent manner, using impeccable money management as I teach in the course, have become competitive traders. Some are now making their living trading!
No matter how you like to trade, and what technical indicators you like to use, this information will give you a new "look" as to how the market is unfolding. You'll know in advance where price is likely to go, and where it is likely to fail. Knowing how to look at the market this way will put you in the driver seat!
Here's what's in this video course:
A rock solid plan for risk management – without risk management you won't make it in this game!
An explanation of the incredible power of pure price action!
How to identify, in advance, key reaction levels
How to combine key levels with technical tools
How to integrate "market flow" into your trading. I've been told by many traders that this one concept alone made all the difference!
How to do proper top down analysis so that you'll know the best direction to trade!
How to use Fibonacci retracement and extension information
How to use "pivot" levels, and how to calculate them (free pivot calculator included)
How to enter a trade, where to place stops, and where to get out – all calculated in advance!
Understanding the role of fundamentals
And finally, how to put it all together, complete with actual examples