A RULE-BASED WAVE PATTERN SYSTEM FOR TRADING THE FOREX MARKET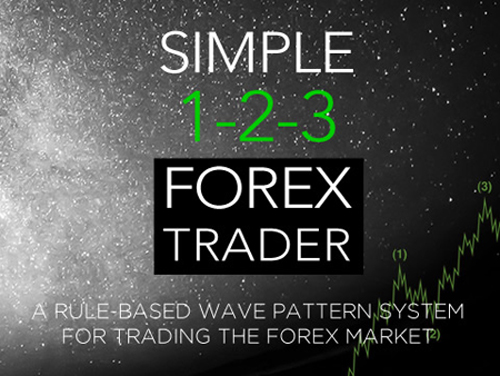 Peter Bain and Lennox Chambers created this system to help confused traders approach the Forex trading differently. They want to make it simpler and more mechanical with less subjective interpretation of the rules. They created Simple 1-2-3 Forex Trader with the goal of making Forex trading more accessible and less tedious. Lennox has been trading the S123 strategy for over a decade and recently applied these techniques to the Forex with spectacular success. Peter is the founder of Forexmentor.com with 20 years of trading experience and has mentored thousands of Forex traders in the past 15 years.
WHAT IS SIMPLE 1-2-3 FOREX TRADER?
Simple 1-2-3 (or S123) is a 3-step, rule-based Forex trading strategy created by Lennox Chambers and Peter Bain. S123 helps Forex traders to locate, enter and exit trades across all timeframes. This unique trading system offers guidance to traders to not only know where to enter trades, but where to exit trades.
RULE-BASED
The system rules are unambiguous, logical and objective. It takes the guesswork out of finding, entering and exiting your Forex trades.
FLEXIBLE
Use Simple 1-2-3 Forex Trader to trade any currency pairs you please. It works equally well across all timeframes.
SIMPLE
Easy-to-understand rules make Simple 1-2-3 easy to learn and simple to implement. This 3-step system is highly actionable and will mechanize your trading workflow. No more "paralysis by analysis".
POWERFUL
Uses mathematical wave and fibonacci models to predict where price is going. System offers clear, high probability price targets so you don't have to guess when to close a trade.