The BoE triggered rebound in Sterling yesterday was initially rather strong, but lacked follow through buying. GBP/USD is kept well below key near term resistance at 1.3471. EUR/GBP is still hovering around mid-point of range of 0.8693/8844. Even GBP/JPY is held below 146.46 minor support. For the week, Sterling is staying in red against Dollar, Euro, Swiss and Yen. It's just up against the risk aversion hit Canadian, Australian and New Zealand Dollar.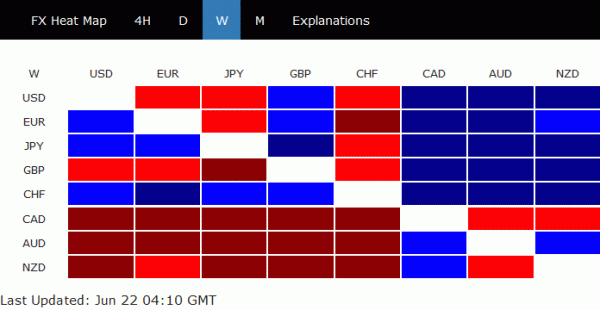 GBP action bias table also reveals no notable momentum in the Sterling pairs.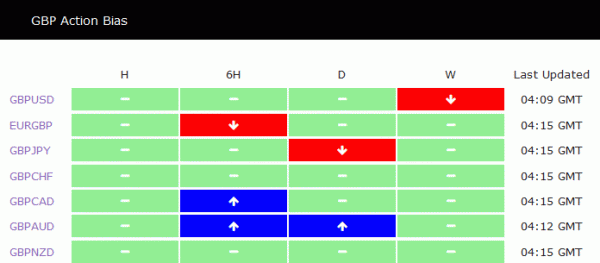 Yesterday's more hawkish than expected BoE announcement just revived the chance of an August hike. That was indeed the base case as presented in the May Inflation Report. Remember that during the most Sterling bullish time earlier this year, markets were expecting a hike in May and speculating for another one in November. The BoE announce just solidify the case for a hike in the second half of the year, that is either in August or November, possibly in August. And it sort of ruled out the possibility of BoE standing pat for the rest of the year.
Suggested readings on BoE