Yen trade broadly higher today as boosted by the steep rally in 10 year JGB yield. 10 year yield in Japan jumped as much as six basis points to 0.090%, hitting the highest level since February. It's also the largest daily rally in nearly two years. The sharp movement prompted an unscheduled operation by BoJ to buy 10 year JGB at a yield of 0.11%. That's the same level as at last intervention but no bid was tendered.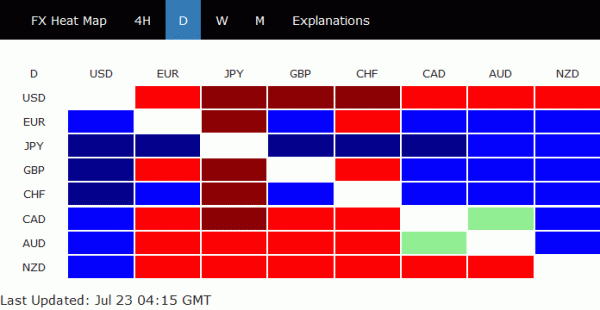 The movements were based on reports that BoJ is discussing changes to its monetary policy, including the interest-rate targets and stocks-buying techniques. The objective is to make the stimulus program more sustainable. Currently, under the Yield Curve Control framework, BoJ is buying JGBs to keep 10 year yield at around 0%. And the central bank could allow 10 year yield to rise higher to 0.10% to give more flexibility to monetary policy.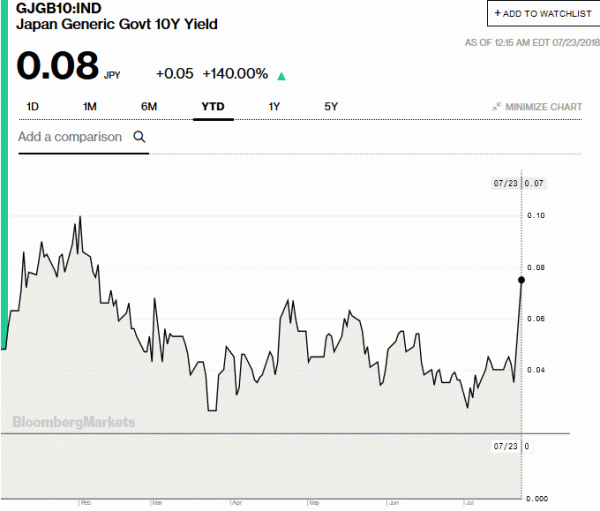 But when asked about the reports at G20 meeting in Argentina, BoJ Government Haruhiko Kuroda said "I know absolutely nothing about the basis for those reports." And so far, reports suggested that BoJ policymakers are only in preliminary discussion on the way to tweak the policy. And it's highly unlikely for any significant decision at the July 31 meeting.