Yen is trading broadly higher in Asia today as 10 year JGB yield extended recent rally. It hits as high as 0.098 and without sign of a retreat. For a bit perspective, it traded in range of 0.024/49 for most of July. And it's not close to 52 week high at 0.102.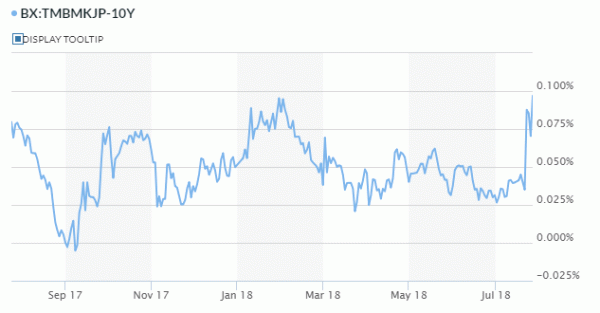 Nonetheless, while Yen is firm today, it's limited below yesterday's high against all others for now. So, some more buying is needed to confirm underlying strength.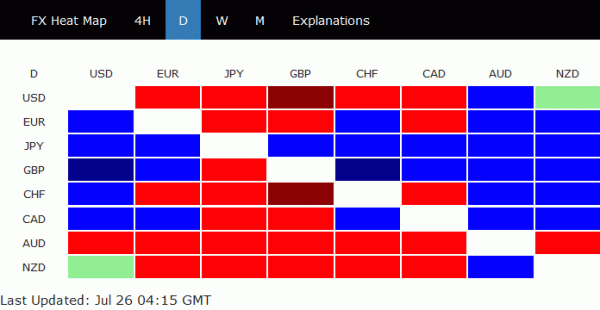 For the week so far, Canadian Dollar is the strongest one. The Loonie seems to be benefited most from the breakthrough in EU-US trade talk. The risk of auto tariffs is, at least for now, lessened. It's followed by Yen as the second strongest. Meanwhile, Euro and Dollar remain the two weakest one despite their trade talks.