Yen is sold off sharply after BoJ announced the "Strengthening the Framework for Continuous Powerful Monetary Easing".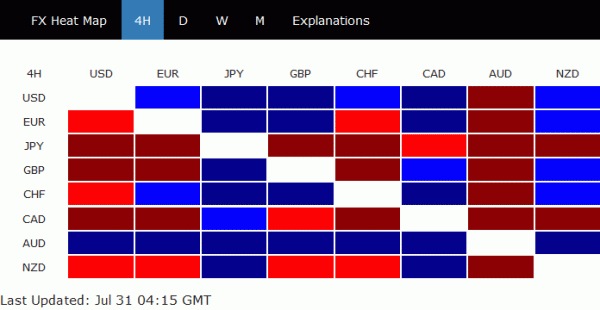 10 year JGB yields hit as high as 0.115 earlier today but breaches below 0.07 after BoJ release.

On Yield Curve Control framework BoJ voted 7-2 on the following decision. Firstly, short term interest rate target is held unchanged at -0.1%. Secondly, 10 year JGB yield target is maintained at around 0%. But, "yields may move upward and downward to some extent mainly depending on developments in economic activity and prices". The annual pace of monetary expansion is kept at around JPY 80T. BoJ also noted that "in case of a rapid increase in the yields, the Bank will purchase JGBs promptly and appropriately".
Y Harada and G Kataoka dissented the above decision. Harada said allowing long term yields to move upward and downward was to some extent "too ambiguous". Kataoka continued his push to broaden the target to JGB of 10-years and longer.
BoJ also added forward guidance on interest rate. It said "the Bank intends to maintain the current extremely low levels of short- and long-term interest rates for an extended period of time, taking into account uncertainties regarding economic activity and prices including the effects of the consumption tax hike scheduled to take place in October 2019."