The Japanese Yen appears to be lifted by stronger than expected GDP data today. Japan economy grew 0.5% qoq, 1.9% annualized in Q2. That's way stronger than expectation of 0.3% qoq, 1.4% annualized. It's also a strong rebound from prior quarter's -0.2% qoq, -0.6% annualized contraction. Q1 was an unexpected interruption in the best run in the economy since 1980s. In Q2, GDP deflator rose 0.1% yoy, also beat expectation of -0.2% yoy fall.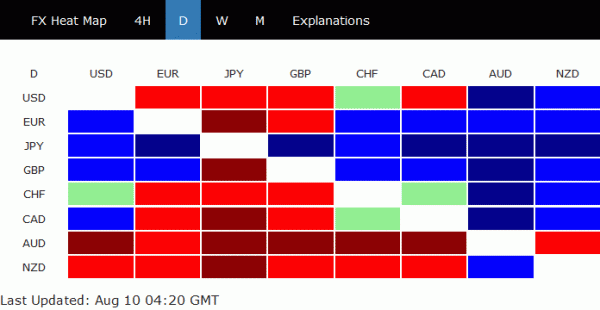 Private consumption, which accounts for 60% of the economy, grew an impressive 0.7%. The solid growth could be an indication of finally a changing "social mood" in the country. And people are more willing to spend based on the expectation that wages will eventually rise. Getting out of such "social mood" is important for Japan to beat the persistent trend of sluggish low inflation. Such development should be very welcomed by BoJ Meanwhile, Capital expenditure rose 1.3%, strongest since Q4 2016.
Also from Japan, Domestic CGPI rose 3.1% yoy in July versus expectation of 2.9% yoy. Tertiary industry index, however, dropped -0.5% mom in June versus expectation of -0.2% mom.