Japan PMI manufacturing was finalized at 48.9 in February, revised up from 48.5. It's the first contractionary reading since August 2016. Demand conditions in Japan deteriorated at stronger rate while business outlook was broadly neutral having fallen for the ninth straight month.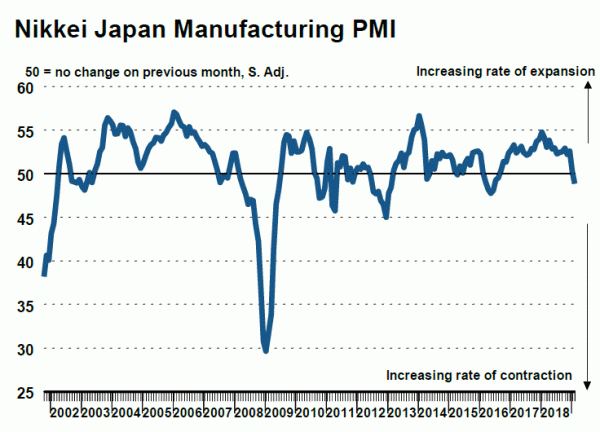 Commenting on the Japanese Manufacturing PMI survey data, Joe Hayes, Economist at IHS Markit, which compiles the survey, said:
"Sharper reductions in output and demand drove the Japanese manufacturing economy into contraction during the midway point of Q1, compounding reductions already recorded in January. Global trade frictions and weak domestic manufacturing demand pose considerable risks to Japan's goods producers. As such, firms pared back expectations to near-neutrality. The rebound seen in the official Q4 GDP estimate does not appear to be reflective of underlying economic conditions in Japan.
"With the consumption tax hike set to come into play later this year, weak domestic demand will only heighten fears that the economy could be poised for a downturn. Focus turns towards service sector data, which will need to show signs of resilience in order to offset the manufacturing drag."
Also from Japan, unemployment rate rose 0.1% to 2.5% in January, versus expectation of 2.4%. Tokyo CPI core was unchanged at 1.1% yoy in February, versus expectation of 1.0% yoy. Capital spending rose 5.7% in Q4 versus expectation of 4.5%.