Canada GDP grew 0.1% mom in September, matched expectations. Increase in services (+0.2%) slightly outpacing the increase in goods (+0.1%). Growth was recorded in 13 of 20 industrial sectors.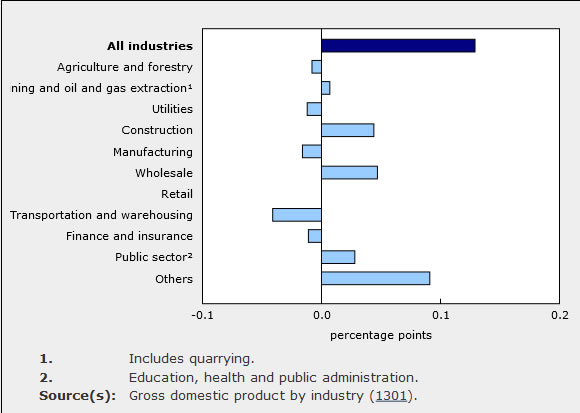 For Q3, GDP growth slowed to 0.3%, down from Q2's 0.9%. Expressed at annualized rate GDP grew 1.3%. Business investment rose 2.6% in the third quarter, the fastest pace since the fourth quarter of 2017. Growth in household spending accelerated to 0.4%, after rising 0.1% in the second quarter. These increases were moderated by a 0.4% decline in exports, while imports were flat.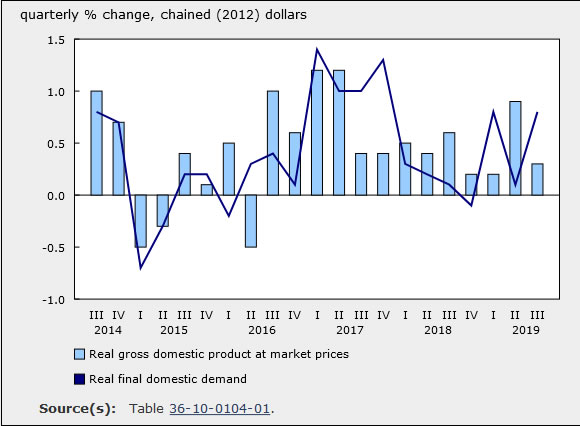 Also from Canada, IPPI rose 0.1% mom in October, above expectation of 0.0% mom. RMPI dropped -1.9% mom, matched expectations.