Yen broadly lower in Asian as markets stablized. Nikkei is up 2.1%. Dow closed up 1.37%.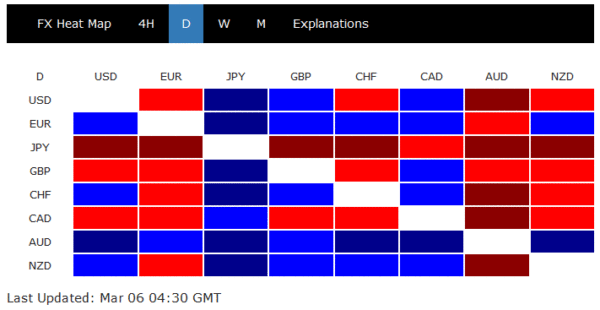 Trump is facing strong opposition from Republicans on steel and aluminum tariffs, and threat of trade wars.
House Speaker Republican Paul Ryan's spokesperson: Ryan is "urging the White House to not advance with this plan. The new tax reform law has boosted the economy and we certainly don't want to jeopardize those gains."
House Ways and Means Chairman Kevin Brady also warned that "blanket tariffs that also sweep up fairly traded steel and aluminium, especially with trading partners like Canada and Mexico".
Separately, White House economic adviser Gary Cohn is arranging a meeting on Thursday with business executives to halt the tariff.