DOW gaps lower today and selling then intensifies in the second hour. The index is now trading down -1.5% at the time of writing. Worry on trade war is seen as a major bearish factor for stocks. And risk aversion also a major reason for Yen's broad based strength for today. Trump is set to announce his tariffs targeted at China today. Testifying to Senate finance committee, Trade Representative Robert Lighthizer said the US has done a study on Intellectual Property theft problem of China. And the trade department is looking into at building a better fairer system.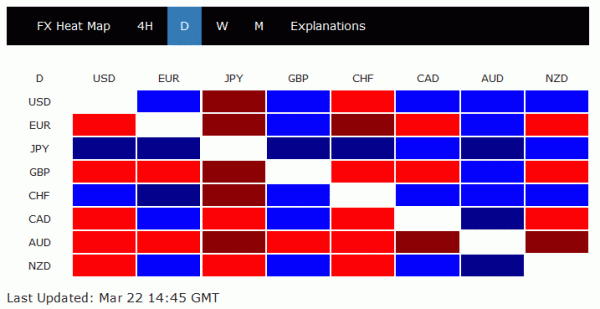 For DOW, it's on course for support zone between 23.6% retracement of 26616.71 to 23360.29 at 24128.80 and 24217.76. This zone will be key to determine DOW's near term direction. Rebound from there will change the prior triangle like pattern into a sideway range. And there would then be prospect of revisiting 25000 and above soon. However, sustained break of this support zone will argue that it's now in the third wave of the pattern from 26616.71 and should have a test on 23360.29 support and below. For the moment, we're favoring the latter scenario.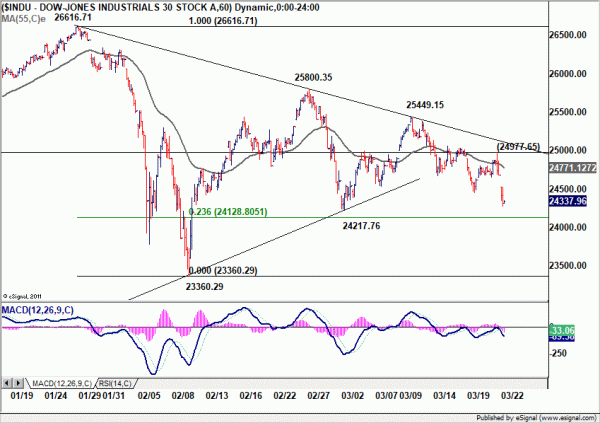 USD/JPY is at a tricky point close to 105.24 support now. 4 hour MACD suggests that it's on verge of breakout. And, firm break there will at least extend recent decline to medium term projection level of 100% projection of 118.65 to 108.12 from 114.73 at 104.20.