Reflation in the U.S. is being supported by a gradual firming in import prices. Import prices rose 0.2 percent in February, but unlike recent months, the gain was driven by nonfuel prices. Export prices were also up.
Reflation Help From Abroad
For a second consecutive month, import prices rose a bit more than expected, while previous gains were revised upward. Import prices rose 0.2 percent in February, bringing the yearover- year rate to 4.6 percent—the strongest 12-month gain since 2012.
Unlike the past two months, the gain was not driven by rising energy prices; petroleum prices slipped 0.7 percent.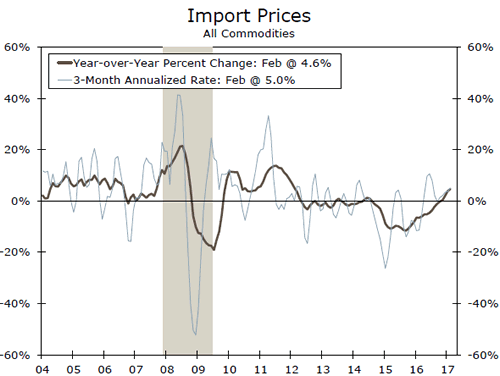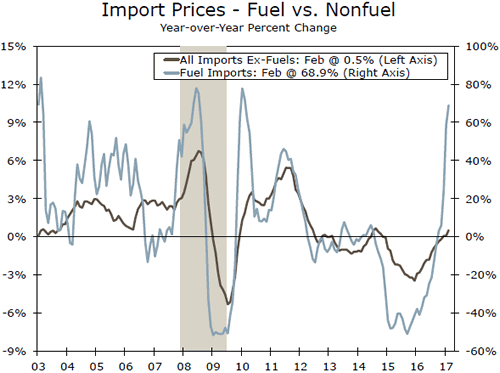 Exporters Get Some Pricing Power
Excluding fuel, import prices rose 0.3 percent on the back of higher prices for imported consumer goods (ex-autos) and nonfuel industrial supplies.
Exporters gained some pricing power last month with total export prices up 0.3 percent. Excluding food and fuel, prices were up an even stronger 0.5 percent, led by gains in capital goods and industrial supplies.