The front-page news this week might be the Trump-Russia drama but the US dollar will move on the FOMC, Fed chair and tax reform news. The pound was the top performer while the Canadian dollar lagged. Japanese jobless numbers are due later. A new Premium trade has been posted and sent, supported by 3 charts and 4 technical reasons. It will be explained in detail in Tuesday's Premium video.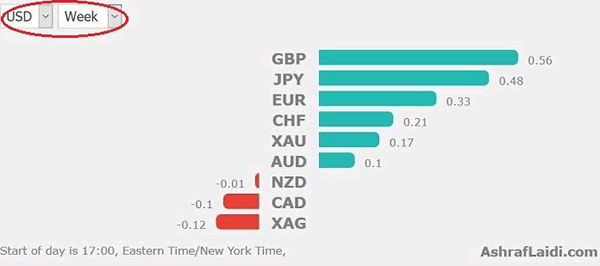 The indictment of Trump's campaign manager Paul Manafort and another top aide along with a guilty plea from a foreign policy advisor will breathe fresh life into the election story but traders may be wise to ignore it. The playbook earlier this year was to fade any moves on the investigation, especially in stocks markets. That won't change unless the scandal reaches the President or his family. In the meantime, the market has far more direct and near-term news to drive trading.
One story is the Fed chair decision, which will is expected on Thursday. A further leak Monday suggested that Powell is the likely pick and that's probably 70% priced in now. It's part of the reason that 10-year yields fell back below 2.40% to 2.36%.
Another part of the reason is that the corporate tax cut might take years. A report indicated that the plan – which will be released Wednesday – may phase in the drop to a 20% corporate rate over four years. That's still good for corporate USA but not as quick and powerful as hoped.
In turn, the US dollar fell through most of the session. Sterling, in particularly, took advantage in an 80 pip rally. That may also reflect a sense in the GBP market that it can focus on the BOE rather than the endless bad Brexit news.
In the near-term, Asia-Pacific traders will look to Japanese data on jobs at 2330 GMT and industrial production 20 minutes later.