Key Points:
Brent tops $60.00 a barrel.
Saudi Oil Minister suggests production cuts to be extended.
Shale oil production likely to be stood up in the coming weeks.
The past few weeks have seen crude oil prices surging as plenty of rhetoric, along with some fundamental bumps, have buoyed the commodity. Subsequently, both WTI and Brent prices have reached levels not seen since the latter part of 2016. In particular, the price of Brent has risen above the mythical $60.00 handle and looks to be gaining steam for additional gains in the coming days. However, it remains to be seen if prices can retain their buoyancy above what some in the market consider being an advantageous level for shale production stand ups.
Subsequently, you would be forgiven for questioning the sustainability of the recent rally given that the U.S. shale oil industry is presently hanging over the market like a hammer. The $60.00 handle has long been seen as the marginal profit level for even the high cost American shale producers which suggests that we could see some significant increases in rig counts and production as prices exceed this level. So you would be forgiven for expecting Brent and WTI prices to start falling any moment.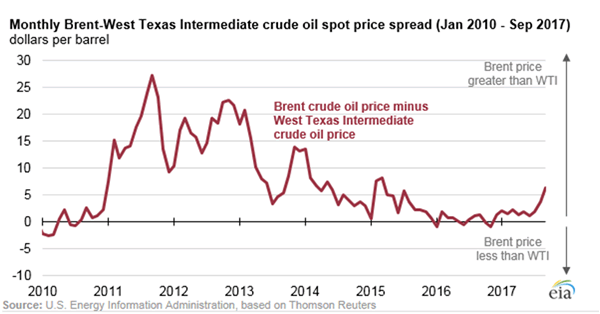 However, as always within energy markets, there are multiple variables at play impacting the commodity. Subsequently, last week's rhetoric from the Saudi Oil Minister on extending the production cuts has been met with plenty of bullishness as the markets grapple with to what extent OPEC is able to impact world prices on a long term basis. Additionally, U.S. crude inventories, along with the rig count actually declined in the past day which certainly provides some contradictory signals.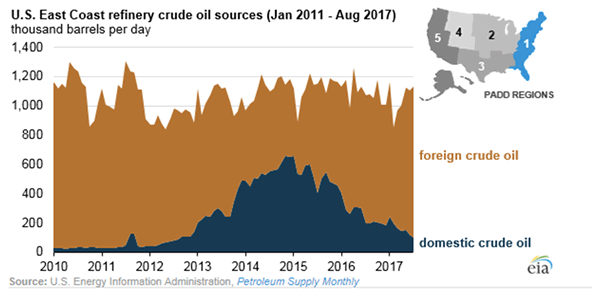 Regardless, the reality is that any rally is likely to be defeated by increasing U.S. shale production over the medium term until a total rebalancing of crude markets is completed. Also, the actual compliance with the OPEC production caps is slowly declining as domestic economies feel the pinch of reduced sales. Subsequently, if compliance continues to decline we could see further fracturing amongst various OPEC member states and this means lower oil prices in the short-medium term.
Ultimately, there is plenty of more pain to come for producers within the Crude Oil sector and the recent topping of prices simply puts us back to square one with the ongoing need to rebalance supply. The most likely scenario that we see for the near term is for Brent to range between $54.00 – $57.00 a barrel as we move towards the winter season. However, keep a close watch on the commodity because, regardless of any buoyancy, prices will still need to come down in the long term prior to stabilising.