Investors are bracing for an active Tuesday session in the financial markets, with headline data from the United States and Europe scheduled for release.
The economic calendar kicks off with a report on Italian consumer prices at 08:00 GMT. The monthly report is expected to show annual CPI growth of 1.1% for March.
Attention quickly shifts to UK employment data where the Office for National Statistics is expected to report an unemployment rate of 4.3% between December and February. The same report will likely show a 3% annual rise in hourly earnings over the same three-month period.
Germany's ZEW survey of institutional investor sentiment will make headlines at 09:00 GMT. The current situation index is projected to fall to 88 in April form 90.7 the previous month. The gauge of economic sentiment also likely fell into negative territory.
ZEW will also report on euro-wide investor sentiment at 09:00 GMT. The region's economic sentiment indicator likely fell to 7.3 from 13.4 in March.
The start of North American trading at 12:30 GMT will feature headline housing data courtesy of the US Department of Commerce. Housing starts are projected to rise to 1.269 million in March from 1.236 million the month before (all in seasonally adjusted terms). Meanwhile, new permits to build homes is forecast to climb 0.7% to 1.328 million.
About 45 minutes later, the Federal Reserve will issue its monthly report on factory output. Industrial production likely rose 0.3% in March.
On the monetary policy front, three Federal Reserve speakers will deliver a public address on Tuesday, including Patrick Harker, Charles Evans and Raphael Bostic. Harker and Bostic are both members of the Federal Open Market Committee (FOMC), which is the Fed's policy-setting board.
In terms of commodity news, the American Petroleum Institute will issue its weekly crude stockpiles report, a precursor to the official data release on Wednesday.
EUR/USD
Europe's common currency held higher on Monday amid prevailing dollar weakness. EUR/USD came within a few pips of 1.2400 before consolidating around 1.2386. The currency pair faces strong resistance at 1.2395 and immediate downside support near 1.2300.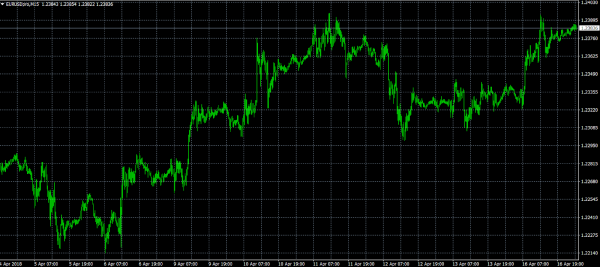 GBP/USD
Cable's upward momentum continued Monday, with prices hitting their highest level since the Brexit vote. GBP/USD briefly traded above 1.4350 and has since consolidated just below those levels. At press time, the currency pair was trading at 1.4343. Further upside appears to be in store as investors set their sights on Brexit.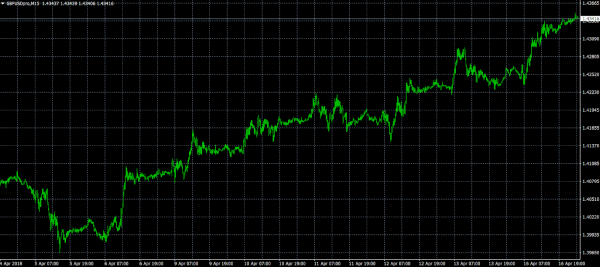 USD/JPY
After roaring to a high near 107.70, USD/JPY has backtracked to 107.00 territory. The pair could get plenty of attention on Tuesday as the presidents of both countries meet. There's still a bullish case to be made for this pair given the yen's prevailing weakness.