Producer price inflation ticked down 0.1 percent in March, snapping six months of gains. Ex-food, energy and trade services, the PPI also slipped 0.1 percent and signals little change in the underlying trend in inflation.
Energy Recovery Pauses, Food Prices Rising
Reflationary pressures continue to look fairly modest, with the PPI for final demand edging back 0.1 percent in March.
As expected, energy was a drag on the headline, down 2.9 percent. Overall prices for goods, however, fell only 0.1 percent on rising prices for food and core goods. Food prices are now up on a year-ago basis for the first time in more than two years, while core goods prices are up 2.3 percent over the past year.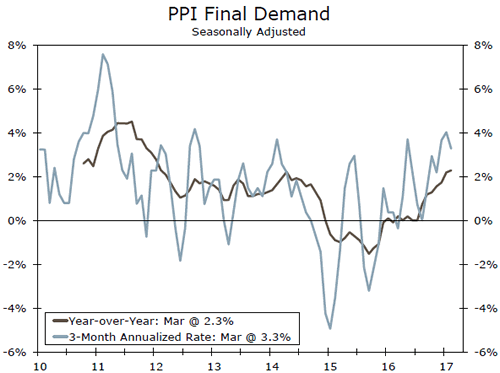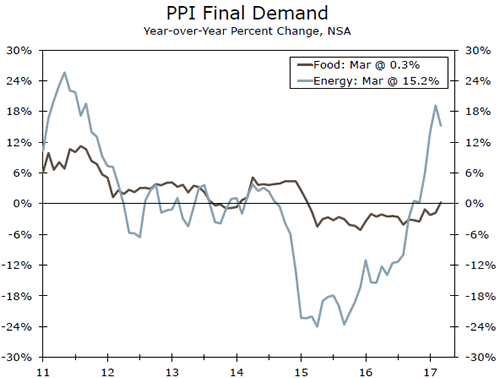 Input Prices for Goods Continue to Rise
After strong gains the first two months of the year, prices for services ticked down 0.1 percent. Increasing only 1.5 percent over the past year, services inflation remains little changed on trend.
Outside of energy, input prices for goods continue to rise. Food & feed and core intermediate goods prices, both for processed and unprocessed, rose over the month.