Nothing new this morning as markets open and we all get settled back in, but I just wanted to highlight this support/resistance level that we posted in Thursday's Oil blog:
Oil Hourly: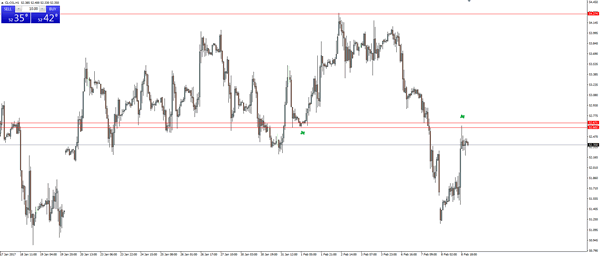 Remember that price still has a bit of room to move higher and still see the higher time frame level hold, so I don't know if this is the type of setup to be aggressively shorting, but the levels are definitely in play.
Being at the bottom of a higher time frame resistance zone, we were looking to possibly use this to level to short off and manage our risk around. But being at the very bottom of the higher time frame level also meant that the short term level could break higher and shorts still could be in play.
As you can see, the short term resistance level didn't hold and price broke up higher through it. What I did want to highlight though is the re-test of the short term level from the other side at the 'red x'.