Taking a look at the daily charts across the AUD spectrum, we can see that almost all of the pairs are pushing into a clear daily resistance zone.
AUD/USD Daily: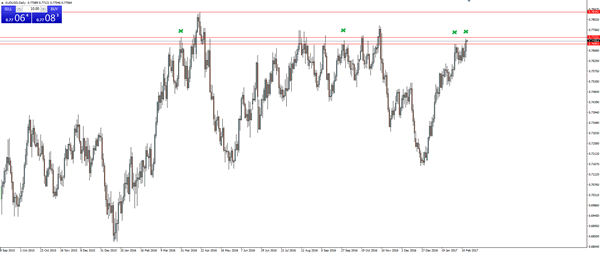 AUD/JPY Daily: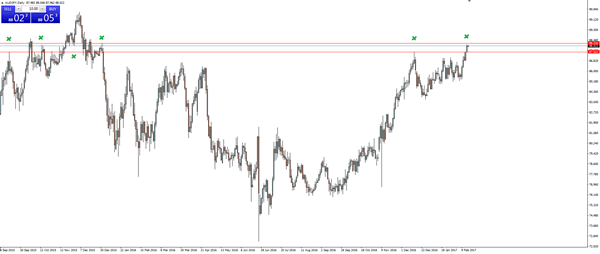 AUD/CAD Daily: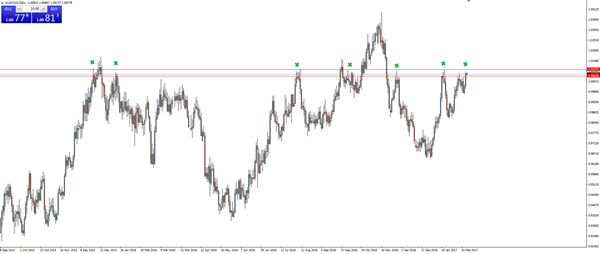 If you're an aggressive trader then you can sell as soon as price hits the zone, but for me there is no point jumping in front of a moving train and fighting momentum when you have no idea if it's going to pull up or not.
From here the safest play is to wait and see if the higher time frame level holds, and then to sell any short term pull backs.