While GBP/USD swiftly bounced from it's brief foray below $1.20, price has once again been capped by the range that you can clearly see in the daily chart below:
GBP/USD Daily: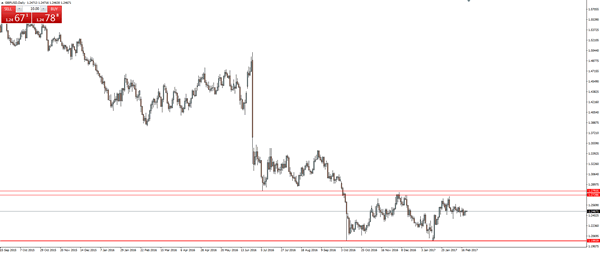 The upper level of the range is definitely acting as resistance and the way it held again back in the first week of February puts Cable in play for shorts. Just keep in mind that it's a 700 pip range and we're already 250 pips off the highs. If that's too close to the middle and not playing the edges for you, then fair enough.
But as always, I would then look to zoom into an intraday chart and find an area of short term support turned resistance to manage risk around. …But there really isn't any level that is jumping out of the screen telling me I have to short.
GBP/USD Hourly: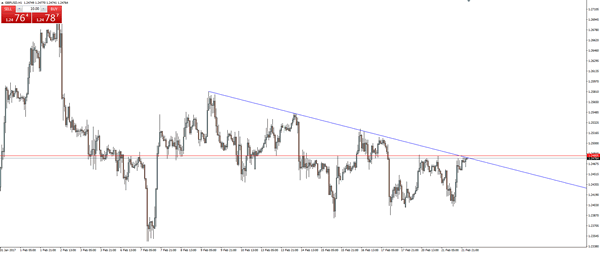 This level on the hourly is all I can come up with, and I actually don't like it at all. It's one of those textbook levels that is just too good to be true and always ends up being chopped through.
It all depends how much weight you put on that higher time frame resistance level having held as to whether you short/add to existing shorts from here. There are still clear risk parameters off that HTF level, but for me there's not much else.