Today's focus is on the US CPI data, which experts believe will be better than expected. The forecasted US CPI m/m is 0.3%, and y/y is 3.1%, a positive sign for the market as the Fed's inflation target is 2%. Even a strong inflation reading may lead to one more interest rate hike, keeping traders somewhat worried. The reaction of the 2-year Treasury yield and the dollar index will indicate the Fed's next move. With inflation slowing down, the path of least resistance for the US equity market is skewed to the upside.
US DOLLAR – D1 Timeframe
The US Dollar on the daily timeframe has reached a significant mark. As the chart highlights, the demand zone presents a reliable point of interest for a likely reversal in the price action toward the resistance trendline. If the CPI figures are higher-than-expected, this is likely the course of movement on the Dollar.
Analyst's Expectations:
Direction: Bullish
Target: 102.779
Invalidation: 100.938
The upward movement of GBPUSD has been a steady climb in a channel pattern which seems to now be approaching a key area of resistance. As shown in the attached chart, the supply zone has further confluence from the resistance trendline and could be a turning point for the bullish price action – should the CPI favor the Dollar, as I mentioned earlier.
Analyst's Expectations:
Direction: Bearish
Target: 1.28280
Invalidation: 1.30393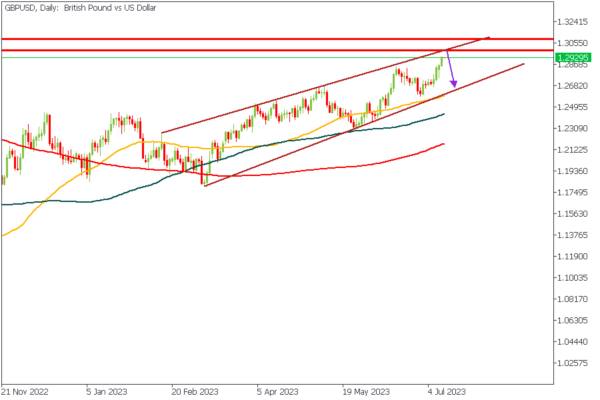 EURUSD – D1 Timeframe
EURUSD is another likely candidate for a brilliant reversal stunt. We currently see price trading within the supply zone right next to a major pivot level from the Weekly timeframe. Based on this and the likelihood of a positive CPI outcome for the Dollar, I would look for opportunities to short the market, possibly to the support trendline.
Analyst's Expectations:
Direction: Bearish
Target: 1.08948
Invalidation: 1.10985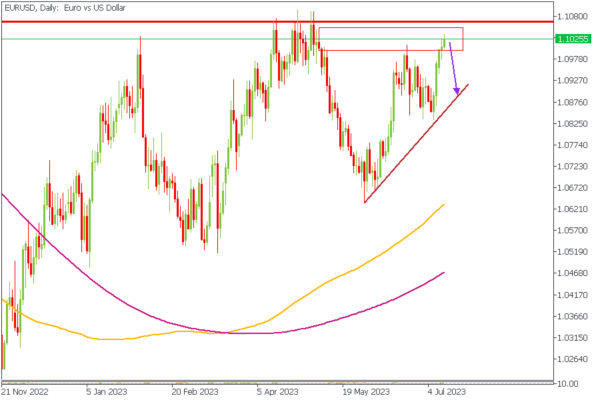 CONCLUSION
The trading of CFDs comes at a risk. Thus, to succeed, you have to manage risks properly. To avoid costly mistakes while you look to trade these opportunities, be sure to do your due diligence and manage your risk appropriately.