Good day traders. Hope everybody is having a good time.
Todays focus is on the 10 Year US Notes and gbpusd.
10 Year Us notes are trading sharply lower, unfolding a nice impulsive structure, which we see it as sub-wave (1) and now upcoming wave (2). We know that wave (2) is a correction, which means a three-wave rally may unfold within it.
10 Year US Notes, 1H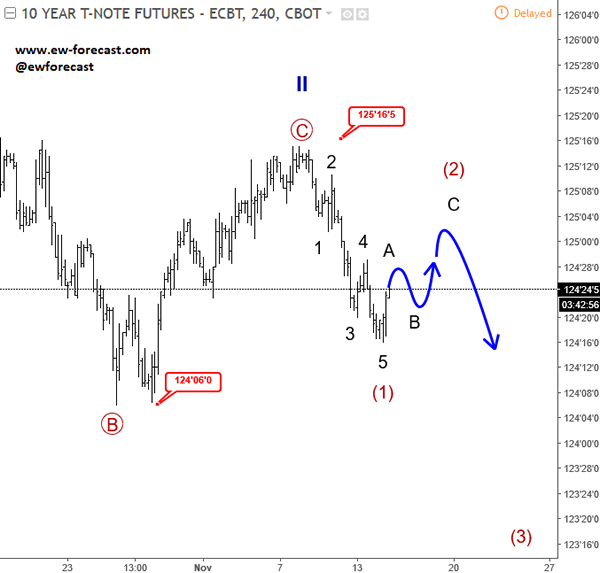 GBPUSD
GBPUSD can be trading at the end of a corrective wave ii, which can see limited upside near the Fibonacci ratio of 61.8. From there price can sharply unfold lower into wave three.
Have a nice evening.
GBPUSD, 1H