As shown on the daily chart below, the Kiwi / US pair is displaying a potential Inverse Head & Shoulders continuation pattern that has been developing over the past 6 months. Not only does this signify that the correction could be coming to end, but it presents a potential opportunity for significant upside gains.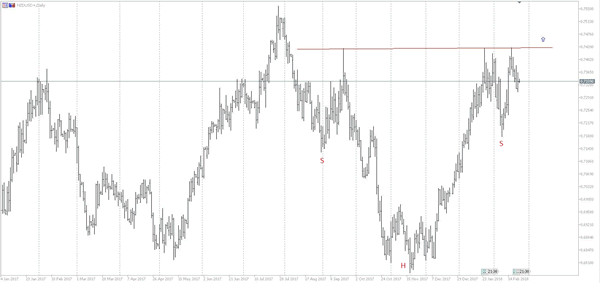 A sustained break from the neckline resistance at approximately 0.7435 would confirm the breakout and potentially offer a trade with an upside target area of around 0.8000.
Generally speaking, there are a couple of ways a trader could play this setup – by buying a solid breakout of the neckline, or buying the potential re-test of the breakout area.
I'm keeping an eye on this and remain on the sidelines until I see confirmation of the Inverse H&S pattern on the Kiwi.