Speaking of diversification, we have taken a slightly different look at Gold today, with the level in focus being on the XAU/AUD daily chart.
XAU/AUD Daily: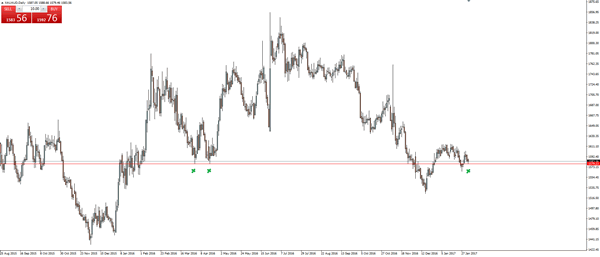 As you can see, price has come back to test a daily horizontal level that has previously been an area of interest. As always, it's not just that the level held in the past that makes it significant, but the way in which the level holds. That is, did price simply hover around the level for a long period of time, or was there a V shaped bounce straight off it?
Look at the wick and hard bounces on the two previously marked rejections off the level. It is definitely a level of significance!
While the most recent swings saw price chop through it, the fact that Friday's daily low was the exact level shows it's still significant in using it as a higher time frame level to manage risk around heading forward.