A couple of weeks ago, we were watching this USD/JPY level that was approaching at the time.
Back then, price was flirting with a weaker swing low support level, but the bears were still large and in charge and it was all about the higher time frame zone just below.
USD/JPY Daily: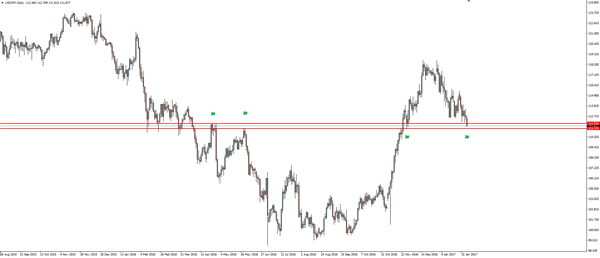 The higher time frame zone that price has today lurched down into the midst of.
You could probably draw this level a little differently, using some of the other spikes printed back in February last year, but as we aren't just blindly buying the level, this subjectivity shouldn't really matter here.
Now we're into the higher time frame support zone, we wait to see if it holds and then zoom into an intraday chart such as the hourly.
USD/JPY Hourly: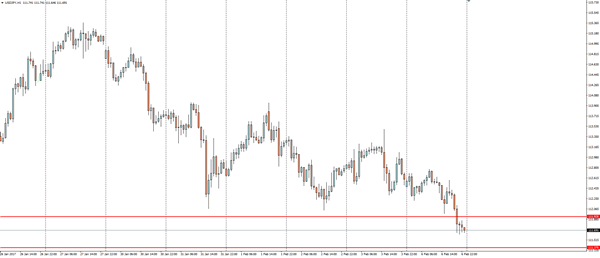 It's here on the lower time frame chart that we will look for a long entry on any retest of short term levels. Find your levels, trade your levels. It's always the same.