We talked about GBP/CHF last week (here) and its rally did extend as we expected. It's so far reached as high as 1.3640, just inch below 61.8% projection of 1.2219 to 1.3419 from 1.2861 at 1.3647.
While GBP/CHF is not a big mover this week, momentum is still solid. Action Bias table is upside blue all the way with some neutral bars.

D action bias row show it's in solid rally, which is in line with the action bias chart too. The last three neutral 6H action bias bar should it was in consolidation. But H action bias bar argues that it's possibly building up momentum for a break out.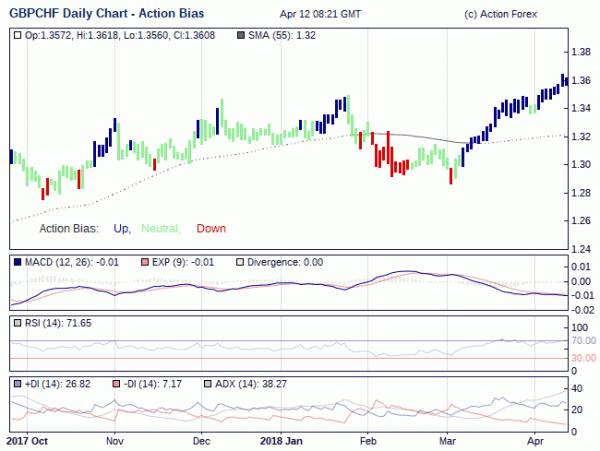 Outlook in the cross stay bullish and break of 1.3647 will pave the way to 100% projection at 1.4133.