Fed delivered the widely expected rate hike overnight, with hawkish statement and economic projections. FOMC is now projecting two more rate hikes this year, a total of four, and another three next year. But Dollar is failing to extend it's gain despite the announcement. The greenback is indeed trading down against all but Australian and New Zealand Dollar in Asian session.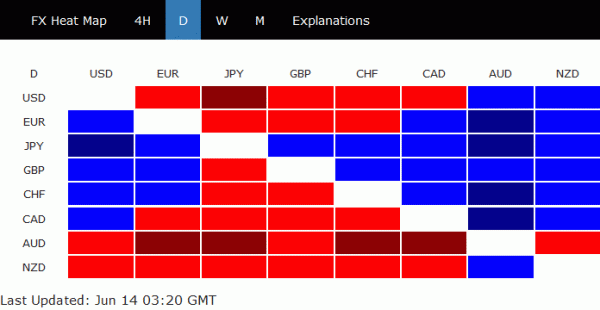 The concern of trade war is a main factor that's weighing down the greenback. It's reported that Trump is ready to snap tariffs on USD 50B of Chinese imports. The original list consists of around 1300 product lines. Trade advisor Peter Navarro's comments suggested that the tariffs could be on a "subset" of the original list. The decision would be made on Thursday today, and the final list of products would be unveiled on Friday.
To recap, that's the action under section 301 investigation in response to forced transfer of U.S. technology and intellectual property. It's different from the section 232 steel and aluminum tariffs against the world. The section 301 tariffs solely targeted at China.