A WTO monitoring report released today noted sharp rise in trade restrictive measures in G20 economies between mid-May and mid-Oct 2018. Trade covered of the measures adds up to USD 481B, six time larger than prior reporting period, and highest since record started in 2012.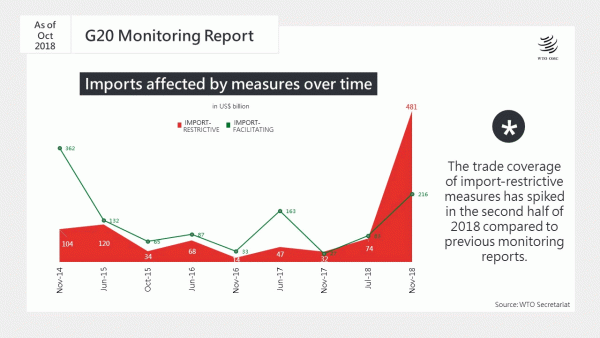 A total of 40 new trade-restrictive measures were applied, averaging eight per month, including tariff increases, import bans and export duties. That's notably higher than almost six trade-restrictive measures per month during prior period. 33 new trade facilitating, including eliminating or reducing import tariffs and export duties. The number is in line with 2012-17 trend.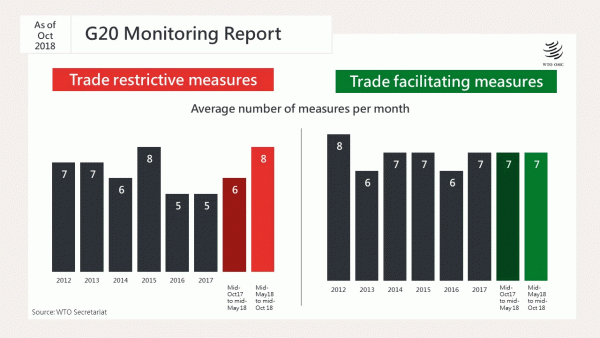 Commenting on the report, Director-General Roberto Azevêdo said:
"This report provides a first factual insight into the trade-restrictive measures which have been introduced over recent months, and which now cover over $480 billion worth of trade. The report's findings should be of serious concern for G20 governments and the whole international community.
"Further escalation remains a real threat. If we continue along the current course, the economic risks will increase, with potential effects for growth, jobs and consumer prices around the world. The WTO is doing all it can to support efforts to de-escalate the situation, but finding solutions will require political will and it will require leadership from the G20."