German 10-year bund yield dives sharply to new record low in the wake of Trump's action to use tariffs to force Mexico to fix border security problem of the US. 10-year bund yield hits as low as -0.206 and is currently down -0.031 at -0.202.
European stocks are broadly lower, with FTSE currently down -0.95%. DAX down -1.60% and CAC down -1.23%. DOW future is currently down -250 pts and is set to lose 25000 handle again at open.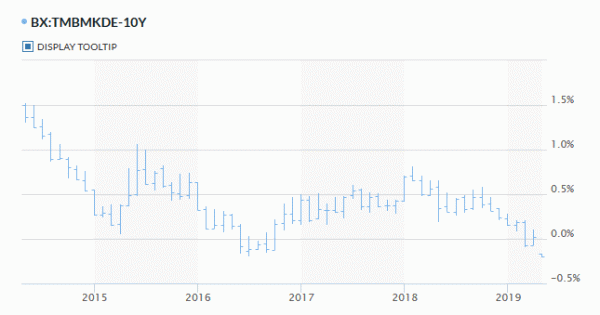 Yen and Swiss Franc surge on risk aversion naturally. A key focus is weakness in EUR/CHF, which is having its sight back on 1.1162 low. Firm break there will extend the fall from 1.2004. More importantly, it will then argue that such decline is not a correction but part of a long term down trend. And in that case, we might see EUR/CHF heading back to 1.0629 support in medium to long term.