DOW opens with triple digital gains and is trading above 25000 handle. This represents prior resistance at 24995.24, and 50% retracement of 25800.35 to 24217.47 at 25008.91. Rebounds from 2418.47 has resumed and should now target 61.8% retracement at 25195.68 and above.
But, for the moment, rise from 24217.47 doesn't have impulsive look. So, it will likely start to feel heavy above 25195.69.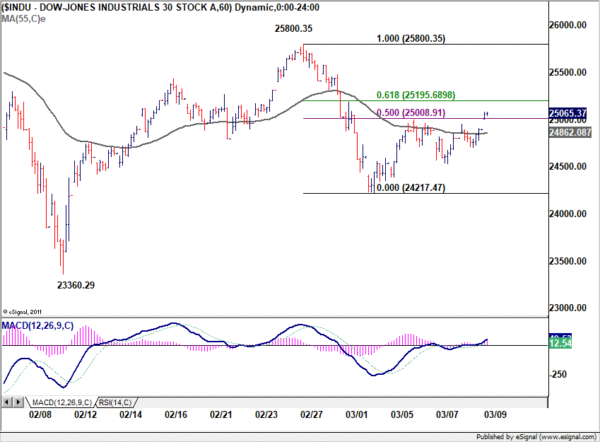 In FX, after wage growth disappointment, Dollar is in red for today except versus Yen and Euro. Aussie and Kiwi are the strongest ones, followed by Sterling and then CAD.