Euro suffers broad based selling in the current 4H bar as seen in heatmap. It's triggered by a string of data misses, that started from France PMIs, Germany PMIs and Eurozone PMIs. While German Ifo business climate beat expectation, it did dropped from 115.4 to 114.7 in March. Just as Markit economist said, growth in Eurozone should have peaked around the turn of the year already.
Meanwhile, Sterling is mixed ahead of BoE rate decision as traders turn a bit cautious. But it's still generally firm as markets are anticipating a hawkish turn that might signal a May hike.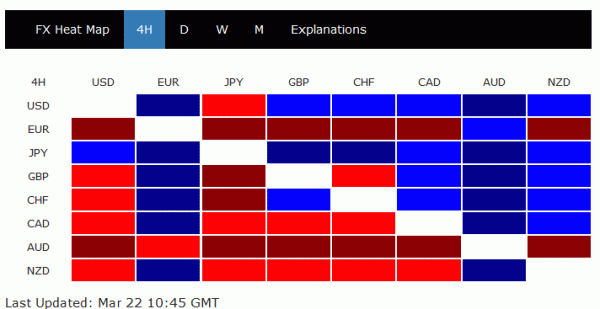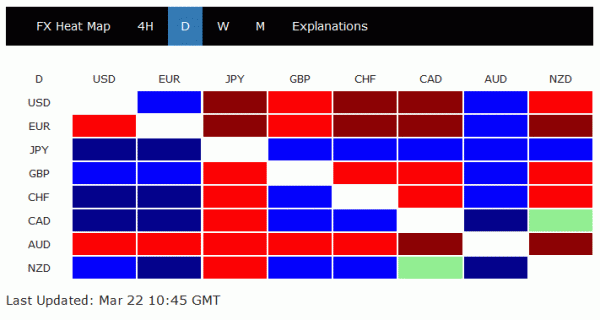 EUR/GBP will be an interesting one to watch in the come 2 hours. 6H action bias chart indicate clear downside momentum with the fall from 0.8967. However, D action bias chart showed that it's just starting turn red in the last few bars. Also, as mentioned in our technical outlook reports, 0.8686 is a key support level, bottom of the multi-month range. It's still unsure whether this level would be taken out. BoE will be the key.