Fed is widely expected to keep federal funds rate unchanged at 1.50-1.75% this week. But the tightening path will continue with another hike in June, to 1.75-2.00%. Fed fund futures are pricing in 100% chance of that. Markets will look into FOMC statement to confirm such expectations, but they actually don't really need it.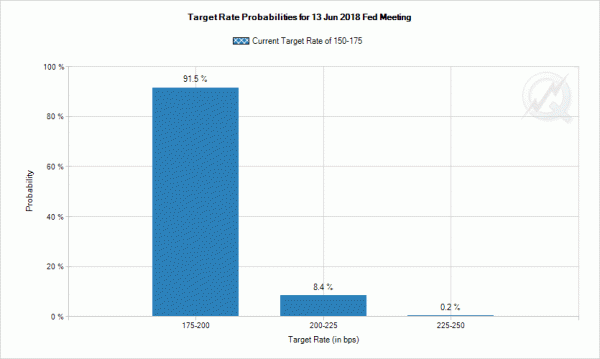 The expectation for another hike in September also grew notably this week. Fed fund futures are pricing in 77.5% chance of a hike ito 2.00-2.25%. That's up from prior month's 57%.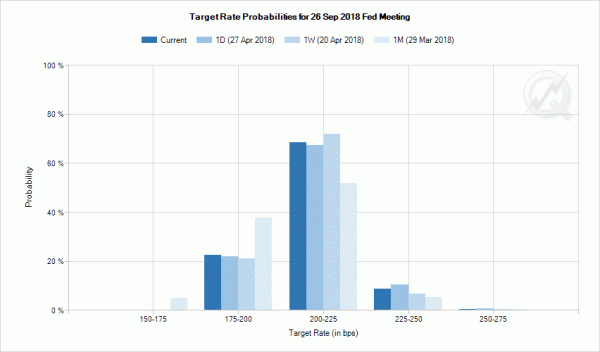 One more in December? The markets are unsure. Expectations did grew but Fed fund futures are still pricing in less than 50% chance of one more hike to 2.25-2.50% in December.