USD is trading as the strongest one heading into US session. But except versus GBP, USD is limited below Friday's high against all others. It's technical in consolidations for the moment. CHF is trading as the second strongest, followed by CAD.
NZD and AUD are trading as the two weakest ones. But to us, it's GBP's weakness that's more worth noting. It took out Friday's low against all others except AUD and NZD and is staying below that level. That is, GBP is extending recent decline.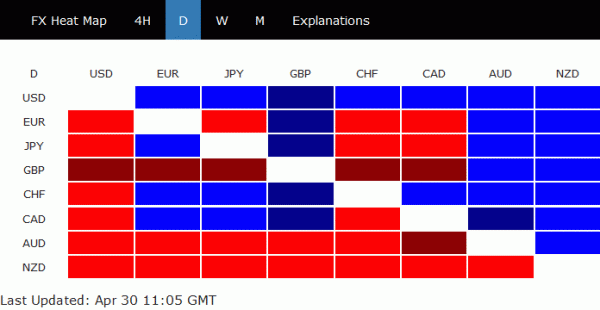 Nonetheless, the AUD is trading below Friday's low against CAD. And indeed, AUDCAD is also extending recent decline. AUDCAD action bias table shows that it's still staying in near term down trend. But from the D chart, its looks like the fall is slowing. There could be some support around 0.96 support level.