Fresh selling is seen in GBP three hours after BoE rate announcement. GBP/USD breaches 1.3485 to 1.3470 so far. We'll see if it can settle below this support to confirm decline resumption.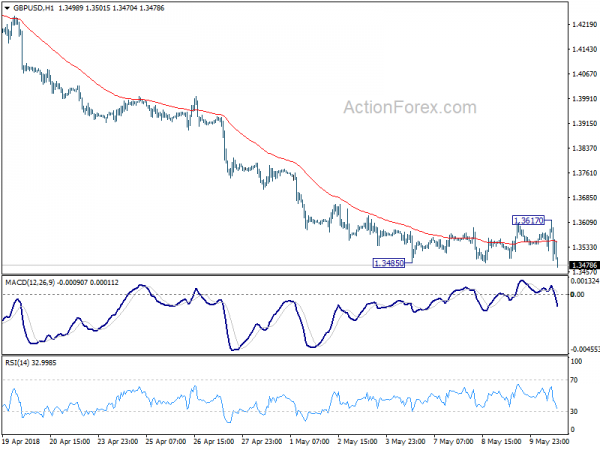 For now, GBP/JPY is still holding above 147.04 support.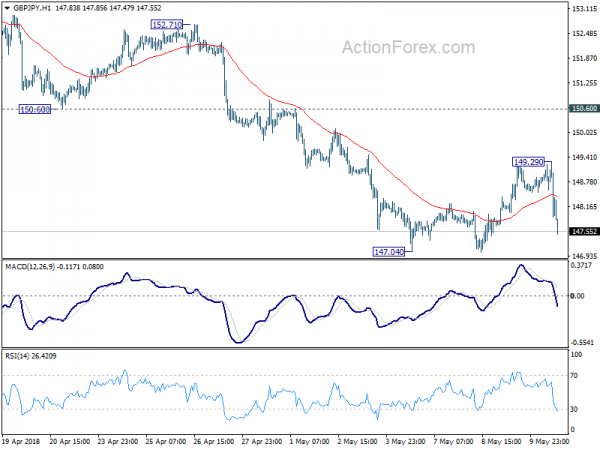 EUR/GBP is also held below 0.8844 resistance.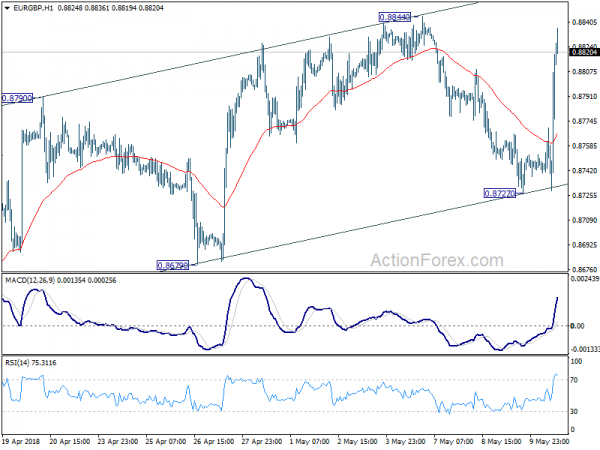 GBP bearish will need to show more commitment.