Euro drops sharply in European session with EUR/USD taking out 1.1822 support with conviction finally. EUR/JPY also dropped through 129.99 minor support and is heading back to 129.22 low. EUR/CHF's selloff accelerates and breaks 1.8 handle. Other currencies are relatively steady against each other.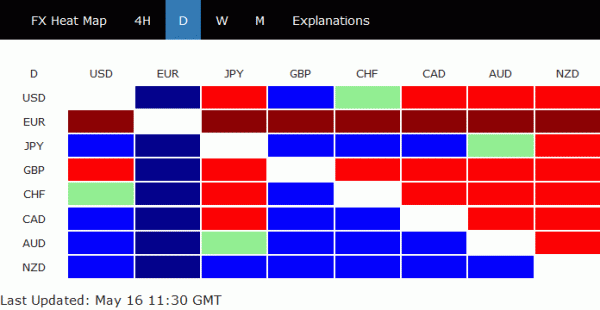 The main trigger of the selloff is Italy. it's reported that the anti-establishment Five Star Movement and the anti-immigration League are discussing to seek EUR 250B write of in debt from ECB.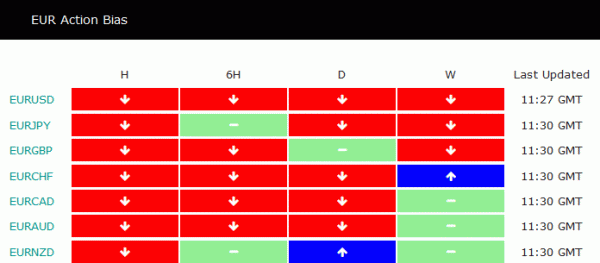 From trend following point of view, EUR/USD is a good candidate for short as it just went through a period of consolidation. Action Bias are back in downside red across time frame.
From trend reversal point of view, EUR/CHF could be a candidate for short. It just took out 1.1864 support with downside acceleration. Usually, we won't jump to call for short when weekly Action Bias is still in upside blue. But as EUR/CHF was just rejected by 1.2 key resistance, selling the cross can be considered.