As an early sum-up of the day, Yen remains the strongest one, followed by Dollar. Euro and Sterling were taking turns to be the weakest. For now, Euro is the worst performer.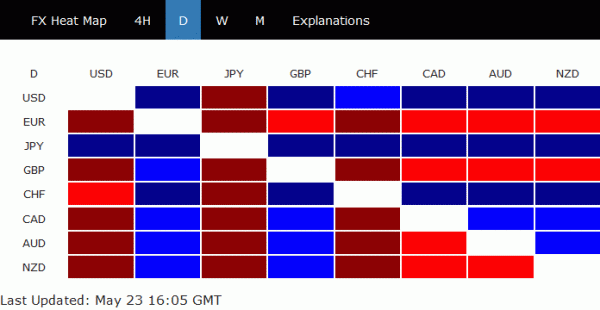 But it's really hard to judge who's worst. As both the Action Bias tables are beautifully red. (Well yes, EUR/GBP W action bias in red actually means Euro is weaker). Both will face more challenges ahead, with ECB meeting accounts and UK retail sales scheduled for tomorrow.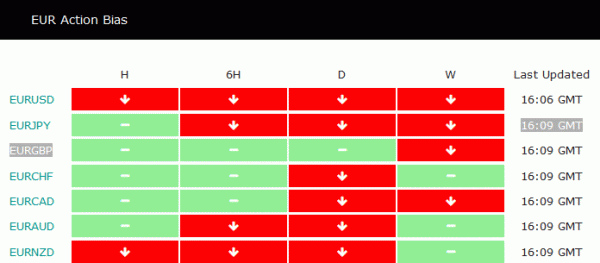 Looking ahead in the session, there are two technical levels to note. One is 55 day EMA (24552) in DOW. Even though it's still quite far away from the current level, a close below will have important near term bearish implication. Another one is 3.00 in 10 year yield.