New Zealand ANZ business confidence dropped to -27.2 in May, down from -23.4. That is, a net 27% of businesses are pessimistic about the year ahead. Views on their "own activity" also dipped from 18 to 14.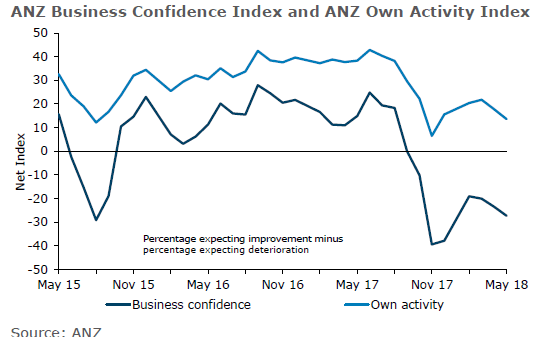 ANZ noted in the release that "the survey made for fairly uninspiring reading this month, with all aggregate activity indicators flat to falling. The economy still has good tailwinds in the form of fiscal stimulus and the record-high terms of trade, but may be tiring nonetheless."
Meanwhile, ANZ's composite growth indicator, a combination of business and consumer confidence, is consistent with around 2% y/y growth.