BOC is widely expected to leave its overnight rate at the effective lower bound of 0.25% in January. The size of asset purchases will also stay unchanged at CAD4B/week. Over the past month, there has been market speculations about the possibility of a micro rate cut since November. While such a move is unlikely at the upcoming meeting, clarification from Governor Tiff Macklem is closely awaited. Besides the monetary policy stance, the central bank will hold a press conference as well as release the latest economic projections.
Economic conditions have continued to improve since the December meeting. The momentum has, however, slowed. On inflation, headline CPI improved to +0.95% y/y in November, while core CPI climbed higher to +1.5% y/y. BOC's preferred inflation gauges averaged at 0.7% during the month. On the job market,  the unemployment rate stabilized at 8.6% in December, However, the number of payrolls, dropped -62.6K, the first decline since April 2020.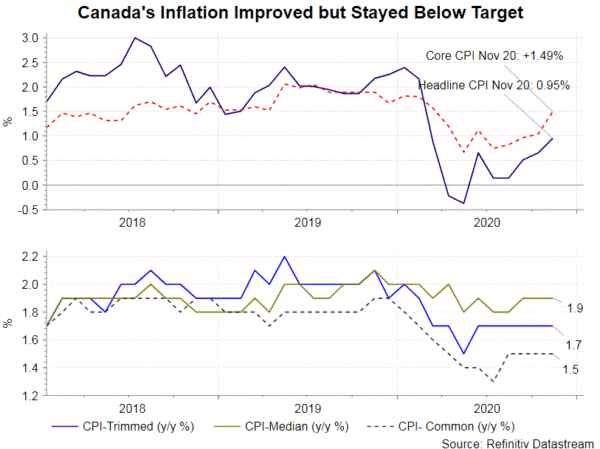 Speaking before the parliament in November, Governor Macklem hinted that the policy can go lower if economic conditions weaken further. Since the central bank has affirmed the reluctance to adopt negative interest rate, further rate cut from the current level could likely be less than 25 bps, hence the name "micro rate cut". Since Macklem's comment, Canadian dollar's 3-month OIS has been pressured and settled at 0.78% as of January 15.
The bar for further rate cut is high as this indicates adjusting the effective lower bound which has been set at 0.25%. Meanwhile, lower interest rates could pour fuel to the red-hot property market. The country's home sales rose +7.2% m/m in December, culminating in an annual growth rate of +12.6% for 2020.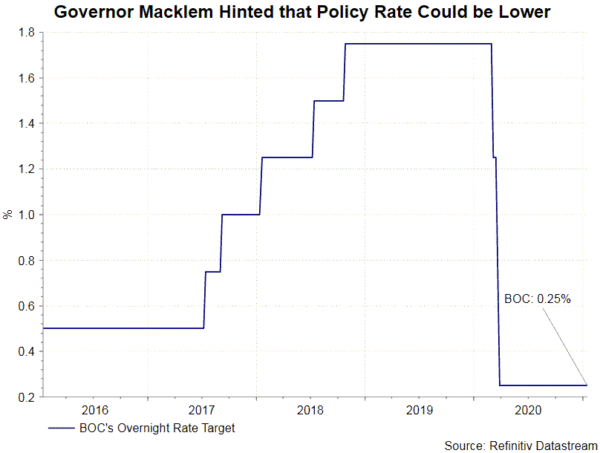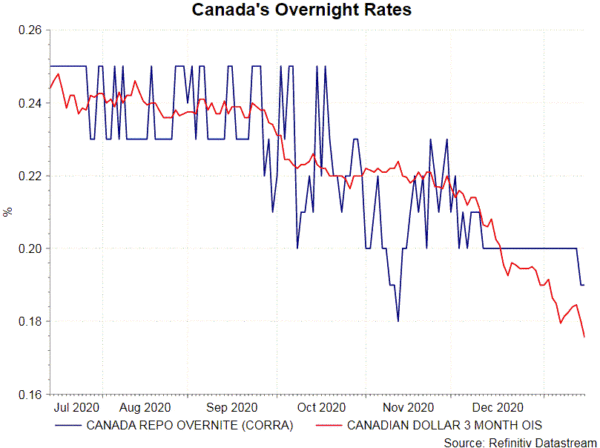 Another focus of the meeting is the updated economic projections. Since the previous economic projections in October, Canada has entered another lockdown due to resurgence in coronavirus cases. This could likely lead to downward revision in 1Q21 GDP forecast. On the positive note, a lot of uncertainties, Brexit deal, US presidential election, vaccines, have been erased. As such, BOC could be more upbeat about 2021's outlook on the whole.